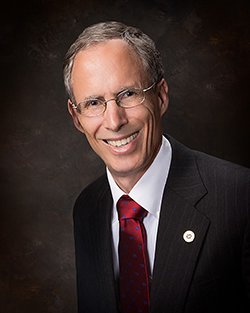 Carl Treleaven is an entrepreneur, author, strong supporter of various non-profits, and committed Christian.
He is CEO of Westlake Ventures, Inc., a company with diversified investments in printing and software. Previously, he was CEO and owner of Pharmagraphics, a specialty printing company based in Greensboro, NC. He sold the company to Clondalkin Holdings, Inc., a European packaging company, in 2006.
He is also a member of the Tampa chapter of New World Angels, a Florida angel investment group.
Carl has a background as a CPA and holds numerous patents. He is also a Distinguished Toastmaster.
He has been served as a ruling elder in the Presbyterian Church for many years, as well as an adult Sunday school teacher. He has also been involved with the National Christian Foundation, Stop Cleft International Alliance, and Rotary. He had his wife, Lina, have participated in a range of international missions, including multiple trips to Africa and Asia with Meet The Need and Rotary to immunize children against polio.
Carl has a BA from Rice University and an MBA from Dartmouth College.
He and his wife have been married for more than 35 years. They have two adult children and live in the Tampa Bay area of Florida.
Contact Carl
970 Lake Carillon Drive Suite 300
St. Petersburg, FL 33782
E-mail: carl@unexpectedperspective.com
Twitter: http://www.twitter.com/carltreleaven
Facebook: http://www.facebook.com/carltreleaven