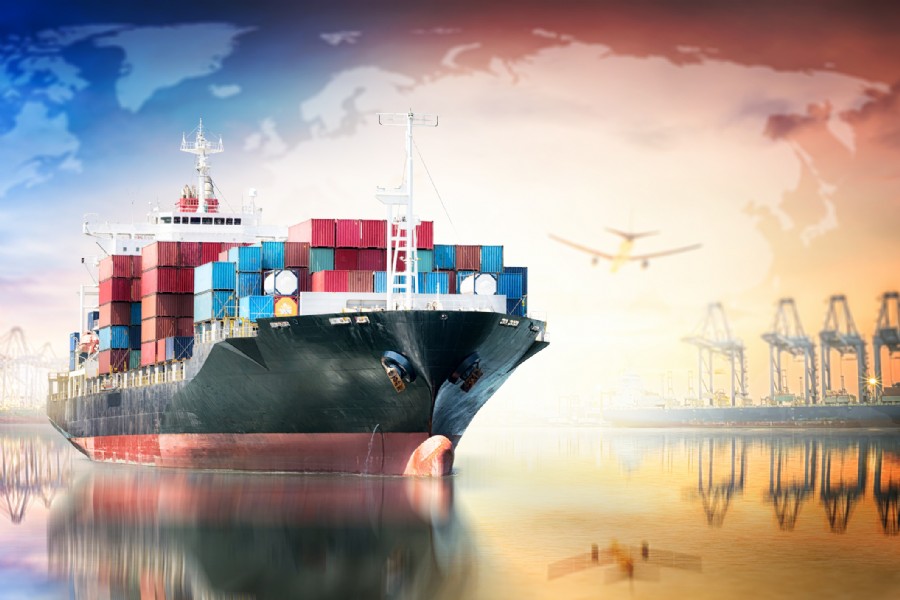 Given that news is made worldwide 24 hours per day, seven days a week, it's little wonder that even the most well informed person misses an awful lot of stories that are important, sometimes profoundly.
One such story was the agreement reached last week by the International Maritime Organization (IMO). That's the agency within the United Nations responsible for safety and security in shipping, as well as the prevention of marine pollution by ships. Historically, it's been focused on controlling discharges by ships into the oceans. Like many around the world, now it's trying to tackle the problem of greenhouse gas emissions.
When it comes to greenhouse gases, we all tend to think of the obvious sources such as power plants and automobiles. But there are all kinds of other sources, and shipping is a comparatively small, yet still important, contributor.
It's estimated that ships around the world on an annual basis emit the equivalent greenhouse emissions of 185 coal fired power plants. The various participants/members in the IMO have agreed to eliminate 50% of those emissions by 2050. It's a great idea, and an historic agreement, but don't uncork the champagne just yet. That's because there are two key problems with this: 1) it's comparatively easy for participants to agree to reduce emissions, but there really isn't a very good enforcement mechanism, so it's fairly easy to have what are called "free riders"; and 2) even if everyone complies, there's concern that it won't happen quickly enough to achieve the "2 degrees Celsius" limit on temperature increase.
In a certain sense, it's the very same problem that the Paris Climate Accord has. How do you prevent countries from falling short, even reneging, on their pledges? Moreover, how do you get the needed reductions done in a sufficiently timely manner? And failure to comply isn't necessarily a case of malfeasance or dishonesty. After all, there's no doubt that members of the European Union REALLY want to eliminate greenhouse gases, but they're having a very difficult time doing so.
I think there is a solution to the problem, and one applicable to both agreements. Let me explain it, then show you why it's a superior approach.
The goal is to eliminate 50% of shipping related emissions by 2050, approximately the output of 93 coal fired power plants. Gertrude Stein famously said, "a rose is a rose is a rose". Similarly, while there are some variations, greenhouse gas is greenhouse gas. If the shipping industry could find a way to eliminate the equivalent of at least 93, and as many as 185, coal fired plants worth of greenhouse gas, they could claim "mission accomplished". In fact, it would be double what they've promised.
So my proposal is to reframe the problem. We now know that renewables plants can be economically viable investments, so here's my idea: assign each party to the agreement a specific greenhouse gas reduction goal (with the sum of the individual commitments equal to the 185 coal plant total), but then leave it up to them to figure out the best way for them to accomplish the goal, either by focusing on reducing emissions in their own operations or by investing in another business; and encourage them to find the most economically profitable way to accomplish the goal. They could then choose either to make the investment to reduce emissions in their own facilities, or they could commit the same amount of money to invest in building a renewables plant to replace an existing coal fired plant.
The key idea here is to provide companies and countries a choice in how they eliminate greenhouse gases. Besides that, it provides them an economic incentive to do so. It also changes the calculus for making investment decisions. It becomes one of the following: a) for a given amount of money, how can we create the greatest financial return while at the same time eliminating greenhouse gases; or b) to eliminate a given amount of carbon from the air, what's the least amount we're required to invest? Pretty quickly everyone will focus investments on the following: a) Investments that provide the greatest financial return per ton of greenhouse gas removed; b) Investments that require the least amount of investment per ton of greenhouse gas removed.
The real question for each party to ask itself is: can I/we more profitably/effectively eliminate our assigned target by investing in our own business, or should I/we instead commit the funds to eliminate our target number in another industry?
The shipping industry – or any other industry trying to address this problem – could pool its resources and offer to build a bunch of renewables plants to replace current older plants. Once the plants are built, the old plants would be decommissioned. Alternatively, companies could work individually, making investments into existing entities that build and operate renewables plants.
Lots of people complain that old, inefficient coal fired power plants continue to operate in the USA, spewing tons of greenhouse gases. Why aren't they replaced? Because the owners don't want to abandon un-depreciated investments. So here's an idea: the shipping industry could make a deal to provide the required capital to build new plants to replace the inefficient plants. It could get as many as 185 renewables plants built and get up to 185 coal fired plants decommissioned. Greenhouse gas reduction goal achieved.
How could it pay for this? Instead of spending money to reduce greenhouse gases in the shipping industry, the money could be invested in the renewables plants that would replace the coal fired plants. Both industries could benefit.
The other important thing is for each group to have its members report on the investments they've made. Within any given industry, each participant could be required to report on the financial performance of their greenhouse gas reduction investments.
The reframing reduces or eliminates the "free rider" problem. That's the problem of people agreeing to do something (e.g., do their part to eliminate greenhouse gases) but then doing nothing, figuring that they can get away with doing nothing.
Here's why this is a better solution: a) if the investor can choose investment options from outside, it increases the chances that a better investment will be made; b) the investments can be made comparatively quickly. In fact, the 185 plants could be eliminated within just a few years, far more quickly than if the investments are made to retrofit ships. This will greatly increase the probability of achieving the "2 degree Celsius" goal.
Realistically, this approach doesn't completely eliminate the "free rider" problem. A given party may still decide not to follow through on its commitments. After all, at the end of the day, human nature hasn't changed … and it isn't going to change. But the "free rider" problem should be significantly reduced because the problem has been reframed more as an economic opportunity and less as a burden.
So isn't this just another form of trading carbon credits? No, because in the case of carbon credits, the only way a company can meet its goals is by focusing its attention on reducing its own greenhouse gas emissions. In this approach, a company can choose to reduce emissions in any business or industry. Thus, if a particular company needs to eliminate X tons of emissions per year, it can choose to do it either in its own operation or any other operation. It could conclude it's more economical or efficient to invest in reducing emissions elsewhere. Thus, the shipping company might decide it's better to invest in a renewables plant that will eliminate a coal fired electricity plant rather than cutting emissions in its own business.
Some may criticize this approach because it may not result in any reduction of greenhouse gas emissions by shippers. Maybe not, but if properly implemented, it will result in overall emissions reduction. Remember, greenhouse gas is greenhouse gas! If the shipping industry does nothing to reduce ship emissions, but it takes steps to eliminate 185 coal fired power plants worldwide, consider it "mission accomplished". But it probably won't happen quite that way. That's because some parties will conclude that they can invest a certain amount of money to reduce emissions from their operations, and the investment will produce a greater economic return to them than making equivalent investments in other industries to reduce emissions. But that's business!
No doubt, everyone should commend the International Maritime Organization for what it is setting out to do. The various parties may succeed by focusing on sources of carbon emissions just within the industry. However, I strongly believe the probability of success will increase significantly if the shipping industry – or any industry – adopts the approach I've laid out here. That's because, quite simply, greenhouse gases are more likely to be eliminated if everyone focuses on greenhouse gas elimination as a profit making opportunity, not an economic burden.